');--success-svg-icon:url('data:image/svg+xml;utf8,');--info-svg-icon:url('data:image/svg+xml;utf8,');--chevron-svg-icon:url('data:image/svg+xml;utf8,');--checkbox-svg-icon:url('data:image/svg+xml;utf8,');--radiobutton-svg-icon:url('data:image/svg+xml;utf8,');--show-password-svg-icon:url('data:image/svg+xml;utf8,');--hide-password-svg-icon:url('data:image/svg+xml;utf8,');--error-svg-icon-color:var(--red-500);--success-svg-icon-color:var(--emerald-700);--info-svg-icon-color:var(--sky-500);--chevron-svg-icon-color:var(--grey-900);--checkbox-svg-icon-color:var(--grey-900);--radiobutton-svg-icon-color:var(--grey-900);--show-password-svg-icon-color:var(--grey-900);--hide-password-svg-icon-color:var(--grey-900);--bde-woo-notices__icon-size:16px;--bde-woo-notices__padding:24px;--bde-woo-notices__border-radius:4px;--bde-woo-notices__error-background:var(--red-50);--bde-woo-notices__error-text:var(--red-500);--bde-woo-notices__error-link-text:var(--red-500);--bde-woo-notices__error-link-text-hover:var(--red-500);--bde-woo-notices__info-background:var(--sky-100);--bde-woo-notices__info-text:var(--sky-500);--bde-woo-notices__info-link-text:var(--sky-500);--bde-woo-notices__info-link-text-hover:var(--sky-500);--bde-woo-notices__success-background:var(--emerald-100);--bde-woo-notices__success-text:var(--emerald-700);--bde-woo-notices__success-link-text:var(--emerald-700);--bde-woo-notices__success-link-text-hover:var(--emerald-700);--bde-woo-sale-badge__border-radius:2px;--bde-woo-sale-badge__padding:4px 8px;--bde-woo-ratings__star-color:var(--yellow-500);--bde-woo-ratings__star-size:18px;--bde-woo-ratings__filled-star-svg:url('data:image/svg+xml;utf8,');--bde-woo-ratings__empty-star-svg:url('data:image/svg+xml;utf8,');--bde-woo-product-images__border-radius:4px;--bde-woo-product-images__border-width:0px;--bde-woo-product-images__border-color:var(--grey-300);--bde-woo-wrappers__background-color:var(--white);--bde-woo-wrappers__border-radius:4px;--bde-woo-wrappers__border-color:var(--grey-300);--bde-woo-wrappers__border-width:1px;--bde-woo-wrappers__shadow:rgba(0,0,0,.05) 0 1px 3px,rgba(0,0,0,.05) 0 1px 2px;--bde-woo-tables__header-color:var(--grey-100);--bde-woo-tables__background-color:var(--white);--bde-woo-tables__border-radius:4px;--bde-woo-tables__border-width:1px;--bde-woo-widgets__chip-background-color:transparent;--bde-woo-widgets__chip-background-color-hover:var(--indigo-50);--bde-woo-widgets__chip-text-color:inherit;--bde-woo-widgets__handle-border-color:var(--grey-300);--bde-woo-widgets__handle-background-color:var(--white);--bde-woo-widgets__handle-background-color-hover:var(--white);--bde-woo-widgets__handle-shadow:rgba(0,0,0,.05) 0 1px 3px,rgba(0,0,0,.05) 0 1px 2px;--bde-woo-widgets__handle-shadow-hover:var(--grey-300) 0 0 4px;--bde-woo-widgets__remove-item-from-cart-color:var(--grey-450);--bde-woo-select2__active-item-background-color:var(--indigo-50);--bde-woo-gallery__zoom-icon-shadow:rgba(0,0,0,.05) 0 1px 3px,rgba(0,0,0,.05) 0 1px 2px;--bde-woo-payment-box-background-color:var(--grey-100);--bde-woo-payment-box-border-color:var(--grey-200);--bde-woo-payment-box-border-width:1px;--bde-woo-quicklook-button-icon:url(/wp-content/uploads/breakdance/css/icons/eye.svg);--bde-woo-quicklook-button-background-color:none;--bde-woo-quicklook-button-icon-size:20px;--bde-woo-quicklook-button-backdrop-color:rgba(0,0,0,.15);--bde-woo-quicklook-button-backdrop-opacity:.7;--bde-woo-quicklook-modal-background-color:var(--white);--bde-woo-quicklook-overlay-color:rgba(0,0,0,.7);--bde-woo-quicklook-close-button-size:2em;--bde-woo-quicklook-arrow-size:1em;--bde-woo-quicklook-arrow-color:var(--white);--bde-woo-swatch-space-between-options:10px;--bde-woo-swatch-padding:7px;--bde-woo-swatch-color-width:30px;--bde-woo-swatch-color-height:30px;--bde-woo-swatch-border:1px solid var(--grey-200);--bde-woo-swatch-border-color-hover:var(--grey-400);--bde-woo-swatch-shadow:none;--bde-woo-swatch-shadow-hover:none;--bde-woo-swatch-background:var(--white);--bde-woo-swatch-background-hover:var(--grey-50);--bde-woo-swatch-color-padding:2px;--bde-woo-swatch-tooltip-color:var(--white);--bde-woo-swatch-tooltip-background:var(--grey-900);--bde-woo-swatch-tooltip-padding:7px;--bde-woo-swatch-space-after-label:8px;--bde-woo-responsive__stack:row}:root{--bde-links-color:var(--bde-palette-color-3);--bde-links-color-hover:var(--bde-palette-color-3);--bde-button-primary-background-color:var(--bde-brand-primary-color);--bde-button-primary-background-color-hover:var(--bde-brand-primary-color-hover);--bde-button-secondary-border-color:var(--bde-brand-primary-color);--bde-button-secondary-border-color-hover:var(--bde-brand-primary-color);--bde-button-secondary-text-color:var(--bde-brand-primary-color);--bde-button-secondary-background-color-hover:var(--bde-brand-primary-color);--bde-button-text-text-color:var(--bde-links-color);--bde-button-text-text-color-hover:var(--bde-links-color-hover);--bde-button-font-size:var(--bde-body-font-size);--bde-form-font-size:var(--bde-body-font-size);--bde-form-input-border-top-left-radius:var(--bde-form-input-border-radius);--bde-form-input-border-top-right-radius:var(--bde-form-input-border-radius);--bde-form-input-border-bottom-left-radius:var(--bde-form-input-border-radius);--bde-form-input-border-bottom-right-radius:var(--bde-form-input-border-radius);--bde-form-input-border-top:var(--bde-form-input-border-width) solid var(--bde-form-input-border-color);--bde-form-input-border-right:var(--bde-form-input-border-width) solid var(--bde-form-input-border-color);--bde-form-input-border-bottom:var(--bde-form-input-border-width) solid var(--bde-form-input-border-color);--bde-form-input-border-left:var(--bde-form-input-border-width) solid var(--bde-form-input-border-color);--bde-form-label-color:var(--bde-headings-color);--bde-form-input-focused-border-color:var(--bde-brand-primary-color);--bde-form-input-focused-shadow:var(--bde-brand-primary-color) 0 0 2px;--bde-form-checkbox-selected-color:var(--bde-brand-primary-color);--bde-z-index-lightbox:1100;--bde-z-index-popup:1050;--bde-z-index-modal:1000;--bde-z-index-modal-backdrop:calc(var(--bde-z-index-modal) - 1);--bde-z-index-high:300;--bde-z-index-medium:200;--bde-z-index-low:100;--bde-z-index-sticky:10;--bde-z-index-minicart:var(--bde-z-index-modal);--bde-z-index-minicart-backdrop:var(--bde-z-index-modal-backdrop);--bde-z-index-menu-dropdown:var(--bde-z-index-modal);--bde-z-index-menu-mobile:var(--bde-z-index-modal);--bde-z-index-menu-backdrop:var(--bde-z-index-modal-backdrop);--bde-z-index-search-fullscreen:var(--bde-z-index-modal);--bde-z-index-back-to-top:var(--bde-z-index-high);--bde-z-index-scroll-progress:var(--bde-z-index-high);--bde-z-index-header-sticky:var(--bde-z-index-medium);--bde-z-index-header-overlay:calc(var(--bde-z-index-header-sticky) - 1);--bde-z-index-social-share-buttons:var(--bde-z-index-low);--bde-woo-base-text-color:var(--bde-body-text-color);--bde-woo-base-headings-color:var(--bde-headings-color);--bde-woo-base-primary-color:var(--bde-brand-primary-color);--bde-woo-base-primary-color-hover:var(--bde-brand-primary-color-hover);--bde-woo-base-extra-small-gaps:calc(var(--bde-woo-base-small-gaps)/var(--bde-woo-base-ratio));--bde-woo-base-small-gaps:calc(var(--bde-woo-base-space)/var(--bde-woo-base-ratio));--bde-woo-base-standard-gaps:var(--bde-woo-base-space);--bde-woo-base-medium-gaps:calc(var(--bde-woo-base-space)*var(--bde-woo-base-ratio));--bde-woo-base-big-gaps:calc(var(--bde-woo-base-medium-gaps)*var(--bde-woo-base-ratio));--bde-woo-base-large-gaps:calc(var(--bde-woo-base-big-gaps)*var(--bde-woo-base-ratio));--bde-woo-base-extra-large-gaps:calc(var(--bde-woo-base-large-gaps)*var(--bde-woo-base-ratio));--bde-woo-typography-ratio:var(--bde-font-size-ratio);--bde-woo-typography__size-small:calc(var(--bde-woo-typography__size-standard)/var(--bde-woo-typography-ratio));--bde-woo-typography__size-small-font-family:var(--bde-body-font-family);--bde-woo-typography__size-standard:var(--bde-body-font-size);--bde-woo-typography__size-standard-font-family:var(--bde-body-font-family);--bde-woo-typography__size-medium:calc(var(--bde-woo-typography__size-standard)*var(--bde-woo-typography-ratio));--bde-woo-typography__size-medium-font-family:var(--bde-heading-font-family);--bde-woo-typography__size-large:calc(var(--bde-woo-typography__size-medium)*var(--bde-woo-typography-ratio));--bde-woo-typography__size-large-font-family:var(--bde-heading-font-family);--bde-woo-typography__size-extra-large:calc(var(--bde-woo-typography__size-large)*var(--bde-woo-typography-ratio));--bde-woo-typography__size-extra-large-font-family:var(--bde-heading-font-family);--bde-woo-buttons-and-links__text-link-color:var(--bde-woo-base-primary-color);--bde-woo-buttons-and-links__text-link-color-hover:var(--bde-woo-base-primary-color-hover);--bde-woo-buttons-and-links__nav-link-color:var(--bde-woo-base-text-color);--bde-woo-buttons-and-links__nav-link-color-hover:var(--bde-woo-base-text-on-primary-color);--bde-woo-buttons-and-links__nav-link-color-active:var(--bde-woo-base-primary-color);--bde-woo-forms__spacing-after-label:var(--bde-form-after-label);--bde-woo-forms__spacing-between-fields:var(--bde-form-gap);--bde-woo-forms__spacing-between-columns:var(--bde-woo-base-extra-large-gaps);--bde-woo-forms__labels-color:var(--bde-form-label-color);--bde-woo-forms__inputs-background-color:var(--bde-form-input-background-color);--bde-woo-forms__inputs-text-color:var(--bde-form-text-color);--bde-woo-forms__inputs-placeholder-color:var(--bde-form-input-placeholder-color);--bde-woo-forms__inputs-border-color:var(--bde-form-input-border-color);--bde-woo-forms__inputs-border-width:var(--bde-form-input-border-width);--bde-woo-forms__inputs-border-radius:var(--bde-form-input-border-top-left-radius) var(--bde-form-input-border-top-right-radius) var(--bde-form-input-border-bottom-right-radius) var(--bde-form-input-border-bottom-left-radius);--bde-woo-forms__inputs-background-color-focused:var(--bde-form-input-focused-background-color);--bde-woo-forms__inputs-border-color-focused:var(--bde-form-input-focused-border-color);--bde-woo-forms__inputs-shadow-focused:var(--bde-form-input-focused-shadow);--bde-woo-forms__inputs-shadow:var(--bde-form-input-input-shadow);--bde-woo-forms__inputs-select2-hover-item:var(--bde-woo-base-primary-color);--bde-woo-forms__labels-required-color:var(--bde-form-label-required-color);--bde-woo-forms__labels-required-size:var(--bde-form-label-required-size);--bde-woo-forms__labels-required-nudge-x:var(--bde-form-label-required-nudge-x);--bde-woo-forms__labels-required-nudge-y:var(--bde-form-label-required-nudge-y);--bde-woo-tables__border-color:var(--bde-woo-base-border-color);--bde-woo-sale-badge__background-color:var(--bde-woo-base-primary-color);--bde-woo-sale-badge__text-color:var(--bde-woo-base-text-on-primary-color);--bde-woo-sale-badge__font-weight:var(--bde-woo-typography-font-weight-heavy);--bde-woo-sale-badge__font-size:var(--bde-woo-typography__size-standard);--bde-woo-widgets__chip-text-color-hover:var(--bde-woo-buttons-and-links__text-link-color);--bde-woo-widgets__handle-border-color-hover:var(--bde-woo-base-primary-color);--bde-woo-notices__padding-left:calc(var(--bde-woo-notices__padding) + var(--bde-woo-notices__icon-size) + (var(--bde-woo-notices__icon-size)/2));--bde-woo-quicklook-button-text-color:var(--bde-button-primary-text-color);--bde-woo-quicklook-button-background-color-hover:var(--bde-woo-quicklook-button-background-color);--bde-woo-quicklook-button-icon-spacing:var(--bde-woo-base-standard-gaps);--bde-woo-quicklook-close-button-color:var(--bde-woo-base-headings-color);--bde-woo-quicklook-arrow-color-hover:var(--bde-woo-quicklook-arrow-color);--bde-woo-quicklook-arrow-background-color:var(--bde-brand-primary-color);--bde-woo-quicklook-arrow-background-color-hover:var(--bde-woo-quicklook-arrow-background-color);--bde-woo-swatch-space-between-items:var(--bde-woo-base-medium-gaps);--bde-woo-swatch-background-selected:var(--bde-woo-swatch-background-hover);--bde-woo-swatch-border-color-selected:var(--bde-woo-swatch-border-color-hover);--bde-woo-swatch-shadow-selected:var(--bde-woo-swatch-shadow-hover);--bde-woo-swatch-color-background:var(--bde-woo-swatch-background)}.breakdance .button-atom{display:inline-flex;align-items:center;justify-content:center;vertical-align:middle;appearance:none;box-sizing:border-box;margin:0;border:0;padding:0;background-color:transparent;font-size:var(--bde-button-font-size);line-height:var(--bde-button-line-height);transform:translate(0,0);max-width:100%}.breakdance .button-atom--primary,.breakdance .button-atom--custom{text-align:center;font-weight:var(--bde-button-font-weight);text-decoration:none;padding:var(--bde-button-padding-base);border-radius:var(--bde-button-border-radius);border-width:var(--bde-button-border-width);border-style:solid;border-color:transparent;overflow:hidden}.breakdance .button-atom--primary{color:var(--bde-button-primary-text-color);background:var(--bde-button-primary-background-color);border-color:var(--bde-button-primary-border-color)}.breakdance .button-atom--custom{color:var(--bde-button-custom-text-color);background:var(--bde-button-custom-background-color);border-color:var(--bde-button-custom-border-color)}.breakdance *,.breakdance *:before,.breakdance *:after{box-sizing:border-box}.breakdance img{max-width:100%;height:auto}.breakdance figure{width:100%;margin-left:0;margin-right:0}.breakdance{background-color:var(--bde-background-color);color:var(--bde-body-text-color)}.breakdance h3{color:var(--bde-headings-color)}.breakdance a{color:var(--bde-links-color)}.breakdance .button-atom--primary{--bde-button-primary-border-color:transparent;--bde-button-primary-border-color-hover:transparent;--bde-button-primary-text-color:var(--bde-palette-color-6);--bde-button-primary-text-color-hover:var(--bde-palette-color-6);--bde-button-primary-background-color:var(--bde-palette-color-3);--bde-button-primary-background-color-hover:var(--bde-palette-color-3);color:var(--bde-palette-color-6);font-size:var(--preset-id-b687da07-8055-4274-a843-f9cd4808554c-font-size);font-family:var(--preset-id-b687da07-8055-4274-a843-f9cd4808554c-font-family);font-weight:var(--preset-id-b687da07-8055-4274-a843-f9cd4808554c-font-weight);letter-spacing:var(--preset-id-b687da07-8055-4274-a843-f9cd4808554c-letter-spacing);text-transform:var(--preset-id-b687da07-8055-4274-a843-f9cd4808554c-text-transform);padding-top:19px;padding-right:50px;padding-bottom:19px;padding-left:50px}.breakdance{font-family:var(--bde-body-font-family);font-size:var(--bde-body-font-size);color:var(--bde-palette-color-5);font-size:var(--preset-id-4e25d80a-d5d6-4d8c-a288-6dd76b5e1eab-font-size);font-family:var(--preset-id-4e25d80a-d5d6-4d8c-a288-6dd76b5e1eab-font-family);font-weight:var(--preset-id-4e25d80a-d5d6-4d8c-a288-6dd76b5e1eab-font-weight);line-height:var(--preset-id-4e25d80a-d5d6-4d8c-a288-6dd76b5e1eab-line-height);text-transform:var(--preset-id-4e25d80a-d5d6-4d8c-a288-6dd76b5e1eab-text-transform)}.breakdance h3{font-family:var(--bde-heading-font-family)}.breakdance h3{font-size:var(--bde-h3-font-size)}.breakdance h3{color:var(--bde-palette-color-4);font-family:var(--preset-id-da455984-141d-41af-8696-5711690073c0-font-family);font-weight:var(--preset-id-da455984-141d-41af-8696-5711690073c0-font-weight);text-transform:var(--preset-id-da455984-141d-41af-8696-5711690073c0-text-transform)}.breakdance h3{font-size:var(--preset-id-6bb6f08f-4336-45c2-ad72-d9365524390b-font-size)}.breakdance a{color:var(--bde-palette-color-3);font-weight:500}:root{--preset-id-b687da07-8055-4274-a843-f9cd4808554c-font-family:"Sunflower",sans-serif;--preset-id-b687da07-8055-4274-a843-f9cd4808554c-font-size:16px;--preset-id-b687da07-8055-4274-a843-f9cd4808554c-font-weight:500;--preset-id-b687da07-8055-4274-a843-f9cd4808554c-letter-spacing:1px;--preset-id-b687da07-8055-4274-a843-f9cd4808554c-text-transform:capitalize;--preset-id-4e25d80a-d5d6-4d8c-a288-6dd76b5e1eab-font-family:"Sunflower",sans-serif;--preset-id-4e25d80a-d5d6-4d8c-a288-6dd76b5e1eab-font-size:16px;--preset-id-4e25d80a-d5d6-4d8c-a288-6dd76b5e1eab-font-weight:300;--preset-id-4e25d80a-d5d6-4d8c-a288-6dd76b5e1eab-line-height:27px;--preset-id-4e25d80a-d5d6-4d8c-a288-6dd76b5e1eab-text-transform:none;--preset-id-da455984-141d-41af-8696-5711690073c0-font-family:"Roboto Slab",serif;--preset-id-da455984-141d-41af-8696-5711690073c0-font-weight:700;--preset-id-da455984-141d-41af-8696-5711690073c0-text-transform:capitalize;--preset-id-75d637be-8b10-4c51-9f81-116593f27c22-font-size:50px;--preset-id-10c5fc59-2395-49db-b96f-cfa79d3d8de8-font-size:35px;--preset-id-6bb6f08f-4336-45c2-ad72-d9365524390b-font-size:25px;--preset-id-af652145-4fd0-40fd-b5a7-932934bace27-font-size:20px;--preset-id-15bdfa2d-72dc-439a-98e4-fe3376d24c0f-font-family:"Sunflower",sans-serif;--preset-id-15bdfa2d-72dc-439a-98e4-fe3376d24c0f-font-size:14px;--preset-id-15bdfa2d-72dc-439a-98e4-fe3376d24c0f-font-weight:700;--preset-id-15bdfa2d-72dc-439a-98e4-fe3376d24c0f-text-transform:capitalize;--preset-id-7f3727c5-c1f8-485f-a2b3-aa4b41aedd6f-font-family:"Varta",sans-serif;--preset-id-7f3727c5-c1f8-485f-a2b3-aa4b41aedd6f-font-size:18px;--preset-id-7f3727c5-c1f8-485f-a2b3-aa4b41aedd6f-font-weight:600;--preset-id-7f3727c5-c1f8-485f-a2b3-aa4b41aedd6f-text-transform:none;--preset-id-178c306e-989c-4338-acaf-9530e510864b-font-family:"Sunflower",sans-serif;--preset-id-178c306e-989c-4338-acaf-9530e510864b-font-size:36px;--preset-id-178c306e-989c-4338-acaf-9530e510864b-font-weight:700;--preset-id-fb01a7e6-b5bd-4712-aaef-56fbab397bf9-font-family:"Autour One",sans-serif;--preset-id-fb01a7e6-b5bd-4712-aaef-56fbab397bf9-font-size:18px;--preset-id-fb01a7e6-b5bd-4712-aaef-56fbab397bf9-font-weight:300;--preset-id-fb01a7e6-b5bd-4712-aaef-56fbab397bf9-text-transform:capitalize;--preset-id-cec89afe-5cd2-434a-bce4-e72d61adcd2e-font-family:"Lato",sans-serif}:root{--bde-section-width:1080px;--bde-section-vertical-padding:100px;--bde-section-horizontal-padding:0px}@media (max-width:1119px){.breakdance{font-family:var(--bde-body-font-family);font-size:var(--bde-body-font-size)}:root{--bde-section-vertical-padding:60px;--bde-section-horizontal-padding:20px}}@media (max-width:1023px){.breakdance{font-family:var(--bde-body-font-family);font-size:var(--bde-body-font-size)}}@media (max-width:767px){.breakdance{font-family:var(--bde-body-font-family);font-size:var(--bde-body-font-size)}:root{--bde-section-vertical-padding:40px;--bde-section-horizontal-padding:10px}}@media (max-width:479px){.breakdance{font-family:var(--bde-body-font-family);font-size:var(--bde-body-font-size)}:root{--preset-id-75d637be-8b10-4c51-9f81-116593f27c22-font-size:40px}}.breakdance .bde-section-70-117 .section-container{gap:20px;flex-wrap:wrap;flex-direction:row;align-items:center;justify-content:space-between}.breakdance .bde-section-70-117{background-color:var(--bde-palette-color-1)}.breakdance .bde-section-70-117 .section-container{padding-bottom:15px;padding-top:15px}@media (max-width:1023px){.breakdance .bde-section-70-117 .section-container{gap:10px;flex-wrap:wrap;flex-direction:row;justify-content:center}.breakdance .bde-section-70-117 .section-container{padding-bottom:10px;padding-top:10px}}.breakdance .bde-icon-list-70-118 ul{flex-direction:row;justify-content:left;flex-wrap:wrap;align-items:center}.breakdance .bde-icon-list-70-118 li .bde-icon-list__icon{color:var(--bde-palette-color-6)}.breakdance .bde-icon-list-70-118 li .bde-icon-list__text{color:var(--bde-palette-color-6);font-size:var(--preset-id-7f3727c5-c1f8-485f-a2b3-aa4b41aedd6f-font-size);font-family:var(--preset-id-7f3727c5-c1f8-485f-a2b3-aa4b41aedd6f-font-family);font-weight:var(--preset-id-7f3727c5-c1f8-485f-a2b3-aa4b41aedd6f-font-weight);text-transform:var(--preset-id-7f3727c5-c1f8-485f-a2b3-aa4b41aedd6f-text-transform)}@media (max-width:767px) and (min-width:480px){.breakdance .bde-icon-list-70-118{display:none}}@media (max-width:479px){.breakdance .bde-icon-list-70-118{display:none}}@media (max-width:1023px){.breakdance .bde-icon-list-70-118 ul{flex-direction:column;align-items:flex-start;align-items:center}}@media (max-width:479px){.breakdance .bde-icon-list-70-118 li .bde-icon-list__text{color:#fff}}.breakdance .bde-social-icons-70-119{flex-direction:row;gap:15px}.breakdance .bde-social-icons-70-119 .bde-social-icons__icon-wrapper{border-radius:100%;background-color:var(--bde-palette-color-1);padding:6px;opacity:1}.breakdance .bde-social-icons-70-119 .bde-social-icons__icon-wrapper svg{width:16px;height:16px;fill:var(--bde-palette-color-6)}.breakdance .bde-header-builder-70-100{background:#81cef1;box-shadow:5px 20px 75px 0px #00000025}.breakdance .bde-header-builder-70-100 .bde-header-builder__header-builder-border-bottom{height:2px;background:var(--bde-palette-color-5)}.breakdance .bde-header-builder-70-100 .bde-header-builder__container{padding-bottom:25px;padding-top:25px}.breakdance .bde-header-builder-70-100{background-color:var(--bde-palette-color-2)}@media (max-width:1023px){.breakdance .bde-header-builder-70-100 .bde-header-builder__container{padding-bottom:15px;padding-top:15px}}@media (max-width:1023px){.breakdance .bde-menu-70-102 .breakdance-menu{--toggle-layer-color:var(--bde-palette-color-1);--toggle-layer-color-active:var(--bde-palette-color-1)}}@media (min-width:1024px){.breakdance .bde-menu-70-102 .breakdance-menu{--links-gap:25px;--link-color:#1b1a1a;--link-color-hover:var(--bde-palette-color-3);--link-padding-top:5px;--link-padding-right:0px;--link-padding-bottom:5px;--link-padding-left:0px;--link-effect-color:var(--bde-palette-color-6);--link-effect-color-hover:var(--bde-palette-color-6);--link-effect-thickness:2px}.breakdance .bde-menu-70-102 .breakdance-menu-link{color:#1b1a1a;font-size:var(--preset-id-7f3727c5-c1f8-485f-a2b3-aa4b41aedd6f-font-size);font-family:var(--preset-id-7f3727c5-c1f8-485f-a2b3-aa4b41aedd6f-font-family);font-weight:var(--preset-id-7f3727c5-c1f8-485f-a2b3-aa4b41aedd6f-font-weight);text-transform:var(--preset-id-7f3727c5-c1f8-485f-a2b3-aa4b41aedd6f-text-transform)}}@media (max-width:1023px){.breakdance .bde-menu-70-102 .breakdance-menu{--links-gap:0;--dropdown-link-icon-display:none;--dropdown-link-description-display:none;--dropdown-links-gap:var(--gap-none)}.breakdance .bde-menu-70-102 .breakdance-menu-list{align-items:stretch;background-color:var(--menu-background);display:none;flex-direction:column;left:var(--mobile-offset-x);max-height:var(--menu-max-height);overflow-y:auto;position:absolute;top:var(--mobile-offset-y,100%);width:100vw;z-index:var(--bde-z-index-menu-mobile)}.breakdance .bde-menu-70-102 .breakdance-menu-list>.bde-button{border-top:var(--link-border);justify-content:var(--link-alignment);margin-left:0;padding:10px 15px}.breakdance .bde-menu-70-102 .breakdance-menu-list>.bde-button .button-atom{width:100%}.breakdance .bde-menu-70-102 .breakdance-menu-list>:last-child{border-bottom:var(--link-border)}.breakdance .bde-menu-70-102 .breakdance-menu .breakdance-menu-link{border-top:var(--link-border);outline-offset:-1px;padding:var(--mobile-link-padding-top) var(--mobile-link-padding-right) var(--mobile-link-padding-bottom) var(--mobile-link-padding-left)}.breakdance .bde-menu-70-102 .breakdance-menu-link-arrow{border-top:var(--link-border);bottom:0;position:absolute;right:0;top:0}.breakdance .bde-menu-70-102 .breakdance-dropdown-floater{transform:none;visibility:visible}.breakdance .bde-menu-70-102 .breakdance-dropdown-body{background-color:var(--link-background-color);border-radius:0;border-top:var(--link-border);box-shadow:none;flex-direction:column}.breakdance .bde-menu-70-102 .breakdance-dropdown-section{--dropdown-section-padding:0;--dropdown-section-gap:var(--gap-none)}.breakdance .bde-menu-70-102 .breakdance-dropdown-columns{--dropdown-columns-stack:column;--dropdown-columns-gap:var(--gap-none)}.breakdance .bde-menu-70-102 .breakdance-dropdown-column{gap:var(--gap-none)}.breakdance .bde-menu-70-102 .breakdance-dropdown-item+.breakdance-dropdown-item{border-top:var(--link-border)}.breakdance .bde-menu-70-102 .breakdance-menu .breakdance-dropdown-link{justify-content:var(--link-alignment);outline-offset:-1px;padding:var(--mobile-link-level-3-padding-top) var(--mobile-link-level-3-padding-right) var(--mobile-link-level-3-padding-bottom) var(--mobile-link-level-3-padding-left);white-space:normal}.breakdance .bde-menu-70-102 .breakdance-menu-toggle{display:flex}}@media (max-width:479px){@media (max-width:1023px){.breakdance .bde-menu-70-102 .breakdance-menu-link{font-size:20px}.breakdance .bde-menu-70-102 .breakdance-dropdown-link{font-size:18px}}}@media (min-width:1120px){.breakdance .bde-menu-dropdown-70-120 .breakdance-dropdown{--dropdown-links-gap:20px}.breakdance .bde-menu-dropdown-70-120 .breakdance-dropdown .breakdance-dropdown-link__text{color:var(--bde-palette-color-5);font-size:var(--preset-id-7f3727c5-c1f8-485f-a2b3-aa4b41aedd6f-font-size);font-family:var(--preset-id-7f3727c5-c1f8-485f-a2b3-aa4b41aedd6f-font-family);font-weight:var(--preset-id-7f3727c5-c1f8-485f-a2b3-aa4b41aedd6f-font-weight);text-transform:var(--preset-id-7f3727c5-c1f8-485f-a2b3-aa4b41aedd6f-text-transform)}}.breakdance .bde-button-70-116 .bde-button__button{--bde-button-custom-border-color:transparent;--bde-button-custom-border-color-hover:transparent;--bde-button-custom-text-color:#fff;--bde-button-custom-text-color-hover:#fff;--bde-button-custom-background-color:var(--bde-palette-color-3);--bde-button-custom-background-color-hover:var(--bde-palette-color-3);border-radius:20px;font-family:"Lato",sans-serif;font-size:18px;font-weight:700;text-transform:capitalize;padding-top:18px;padding-right:32px;padding-bottom:18px;padding-left:32px}.breakdance .bde-button-70-116 .bde-button__button:after{content:"";display:block;background-color:currentColor;width:18px;height:18px;margin-right:8px;margin-left:4px;mask-image:url(data:image/svg+xml,%3Csvg%20xmlns%3D%22http%3A%2F%2Fwww.w3.org%2F2000%2Fsvg%22%20id%3D%22icon-accessibility%22%20viewBox%3D%220%200%2032%2032%22%3E%0A%3Cpath%20d%3D%22M13%203c0-1.657%201.343-3%203-3s3%201.343%203%203c0%201.657-1.343%203-3%203s-3-1.343-3-3z%22%2F%3E%0A%3Cpath%20d%3D%22M20%2010l10.3-4.443-0.743-1.857-12.557%204.3h-2l-12.557-4.3-0.743%201.857%2010.3%204.443v8l-4.102%2013.268%201.87%200.709%205.804-12.977h0.857l5.804%2012.977%201.87-0.709-4.102-13.268z%22%2F%3E%0A%3C%2Fsvg%3E);mask-position:0 0;mask-size:100% 100%;mask-repeat:no-repeat;-webkit-mask-image:url(data:image/svg+xml,%3Csvg%20xmlns%3D%22http%3A%2F%2Fwww.w3.org%2F2000%2Fsvg%22%20id%3D%22icon-accessibility%22%20viewBox%3D%220%200%2032%2032%22%3E%0A%3Cpath%20d%3D%22M13%203c0-1.657%201.343-3%203-3s3%201.343%203%203c0%201.657-1.343%203-3%203s-3-1.343-3-3z%22%2F%3E%0A%3Cpath%20d%3D%22M20%2010l10.3-4.443-0.743-1.857-12.557%204.3h-2l-12.557-4.3-0.743%201.857%2010.3%204.443v8l-4.102%2013.268%201.87%200.709%205.804-12.977h0.857l5.804%2012.977%201.87-0.709-4.102-13.268z%22%2F%3E%0A%3C%2Fsvg%3E);-webkit-mask-position:0 0;-webkit-mask-size:100% 100%}.breakdance .bde-button-70-116 .bde-button__button:after{width:18px;height:18px}.breakdance .bde-button-70-116 .bde-button__button:after{margin-right:8px}.breakdance .bde-button-70-116 .bde-button__button{flex-direction:row-reverse}.breakdance .bde-section-202-173 .section-container{align-items:center;text-align:center}.breakdance .bde-section-202-173{background-image:url(https://lifestylewellnessclinic.com/wp-content/uploads/2023/09/newheader-e1694616658619.jpg)}.breakdance .bde-section-202-173>.section-background-overlay{background-color:#000000AD}.breakdance .bde-section-202-173>.section-background-overlay{opacity:.6}.breakdance .bde-section-202-173 .section-container{padding-bottom:49px;padding-top:49px}.breakdance .bde-breadcrumbs-202-174{color:#fff;font-family:"Lato",sans-serif;font-weight:600}.breakdance .bde-breadcrumbs-202-174 a{color:#fff;font-family:"Lato",sans-serif;font-weight:600}.breakdance .bde-breadcrumbs-202-174 .separator{color:#fff;font-family:"Lato",sans-serif}.breakdance .bde-heading-202-172{color:#000;margin-bottom:40px}.breakdance .bde-accordion-202-101{--bde-accordion-icon-default:url(data:image/svg+xml,%3Csvg%20xmlns%3D%22http%3A%2F%2Fwww.w3.org%2F2000%2Fsvg%22%20viewBox%3D%220%200%20320%20512%22%3E%3Cpath%20d%3D%22M285.476%20272.971L91.132%20467.314c-9.373%209.373-24.569%209.373-33.941%200l-22.667-22.667c-9.357-9.357-9.375-24.522-.04-33.901L188.505%20256%2034.484%20101.255c-9.335-9.379-9.317-24.544.04-33.901l22.667-22.667c9.373-9.373%2024.569-9.373%2033.941%200L285.475%20239.03c9.373%209.372%209.373%2024.568.001%2033.941z%22%2F%3E%3C%2Fsvg%3E)}.breakdance .bde-accordion-202-101 .bde-accordion__icon--active{display:none!important}.breakdance .bde-accordion-202-101 .bde-accordion__icon--default{display:flex!important}.breakdance .bde-accordion__content-wrapper-202-102 .bde-accordion__panel{gap:16px;background:#e6f2ff;padding:16px}.breakdance .bde-accordion__content-wrapper-202-110 .bde-accordion__panel{align-items:center;text-align:center}.breakdance .bde-popup-141-100{background-color:#000000BF;align-items:center;text-align:center;justify-content:center}.breakdance .bde-popup-141-100 .breakdance-popup-content{border-radius:25px}.breakdance .bde-popup-141-100 .breakdance-popup .breakdance-popup-close-button{color:#fff;--closeButtonSize:26px;--closeButtonOutsidePadding:8px;border-radius:50px;padding-left:8px;padding-right:8px;padding-bottom:8px;padding-top:8px;background-color:#000000BD;transform:translate(-6px,8px)}@media (max-width:1119px){.breakdance .bde-popup-141-100 .breakdance-popup .breakdance-popup-close-button{color:#fff;border-radius:50px;background-color:#000000BD;transform:translate(-6px,8px)}}@media (max-width:1023px){.breakdance .bde-popup-141-100 .breakdance-popup .breakdance-popup-close-button{color:#fff;border-radius:50px;background-color:#000000BD;transform:translate(-6px,8px)}}@media (max-width:767px){.breakdance .bde-popup-141-100 .breakdance-popup .breakdance-popup-close-button{color:#fff;border-radius:50px;background-color:#000000BD;transform:translate(-6px,8px)}}@media (max-width:479px){.breakdance .bde-popup-141-100 .breakdance-popup .breakdance-popup-close-button{color:#fff;border-radius:50px;background-color:#000000BD;transform:translate(-6px,8px)}}.breakdance .bde-image-141-102{margin-bottom:40px}.breakdance .bde-form-builder-141-101 .breakdance-form-field__label{font-family:var(--preset-id-cec89afe-5cd2-434a-bce4-e72d61adcd2e-font-family)}
Frequently asked questions
There is no set timeframe for results, as everyone responds to medication differently. Talk to your healthcare provider about realistic expectations for your individual situation.
Results may vary, but in a 68-week medical study of 1,961 adults living with obesity or excess weight with related medical problems, adults lost ~35 lbs (or ~15% body weight) on average. People taking a placebo lost an average of 6 lbs (or ~.2.5% body weight). The average starting weight for both groups was ~232 lbs.
Some common side effects of our weight loss medication include nausea, diarrhea, vomiting, constipation, stomach (abdominal) pain, headache, tiredness (fatigue), upset stomach, dizziness, feeling bloated, belching, gas, stomach flu, and heartburn. If you experience any troublesome side effects, inform your healthcare provider.
More FAQ's
Can I travel with my medication?
Yes, you can travel with your medication. When flying, it's recommended that you carry your medicine in your carry-on. Check with your airline to see if they have specific baggage rules.
Can I take my medication at any time of day?
Yes, you can take your medication at any time of day that's convenient for you. It's recommended that you take it on the same day each week.
Can I change the day I take my medication?
Yes, you can change the day of the week you take your medication as long as your last dose was given 2 or more days before.
What do I do if I miss a dose?
If you miss a dose and the next scheduled dose is more than 2 days away (48 hours), take the missed dose as soon as possible. If you miss a dose and the next scheduled dose is less than 2 days away, skip the missed dose and wait until your next scheduled dose.

If you miss doses for more than 2 weeks, call your healthcare provider to discuss how to restart your treatment.
Does my insurance cover the weight loss program?
Check our Financing page to see which insurance plans may or may not cover the program. You can also contact your insurance provider directly for more information.
What if I know my insurance won't cover the medication?
No worries! We offer a 1-year same-cash financing program. Contact us for more information.
How do I dispose of my medication?
Do not throw your medication away in your household trash. Instead, use an FDA-cleared sharps disposal container or a sturdy, household container with a tight-fitting lid, such as a heavy-duty plastic container.
What do I do if the liquid in my medication isn't clear?
Your medication should always be clear and colorless. If it is not, do not use it. Contact us immediately for a replacement.
Do I need to eat before or after taking my medication?
You can take your medication with or without food – it's up to you.
Ready to get started?
Book Your Appointment Today And Start Your Journey Towards A Better Life!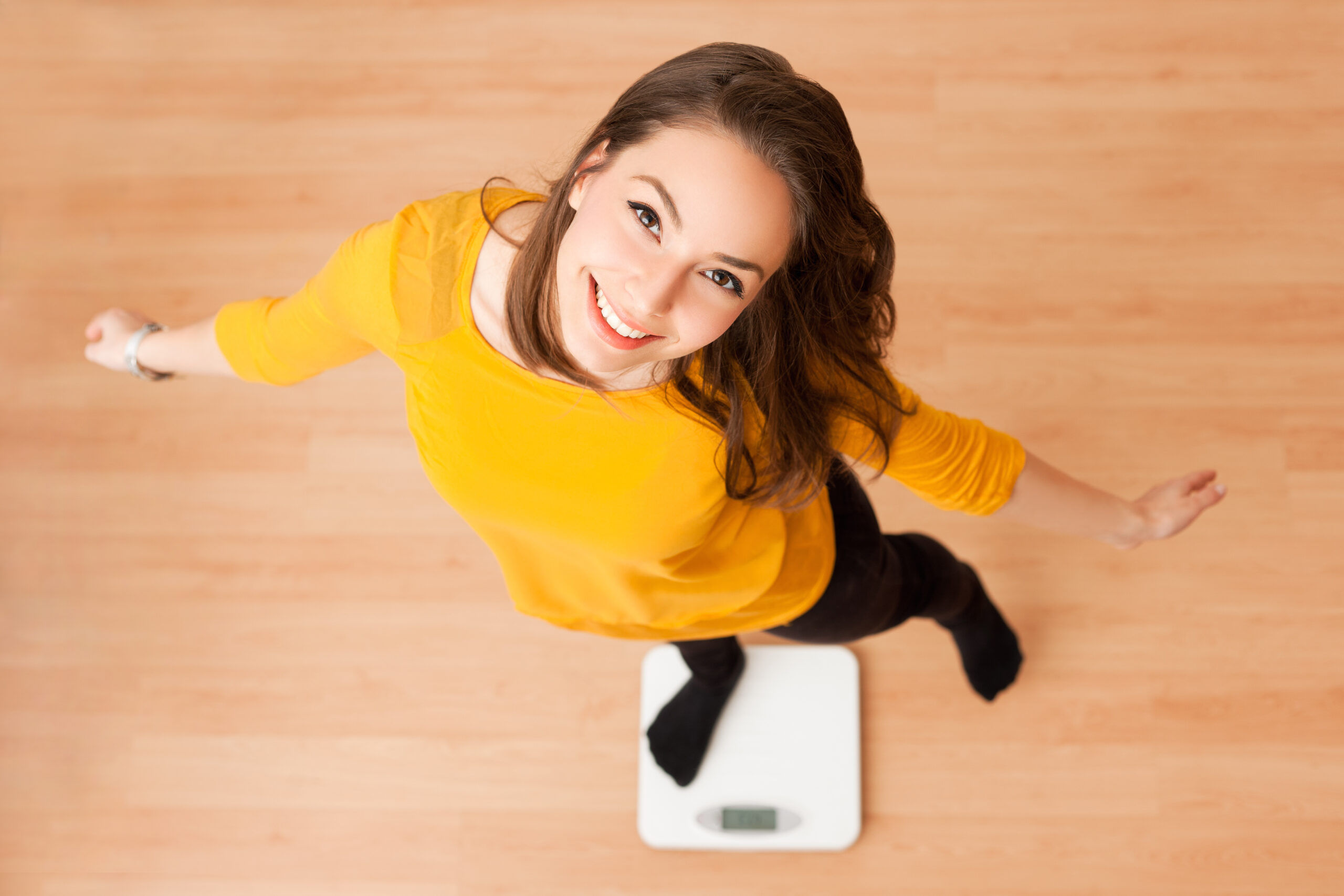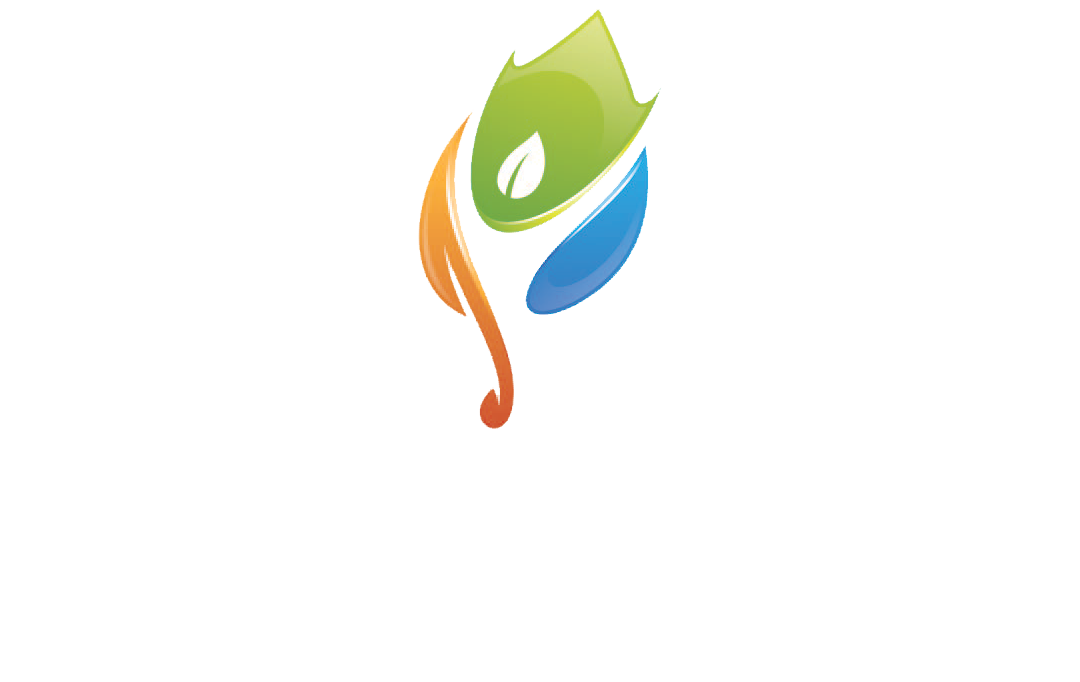 Support
Contact info
Copyright © 2023 Lifestyle Wellness Clinic. All Rights Reserved.